Run was Soup's very first project, and it started with boxes of jump ropes. The jump ropes had been leftover from a corporate promotion at Verizon Wireless — so they came to us to see if we could do some good with them.
We thought about the biggest impact we could make with the ropes, and we decided to focus our efforts on fitness for kids.
Not far away, in East Palo Alto, many students needed encouragement to embrace more healthy habits. The poorest neighborhoods in the local communities struggled with nutrition because some families lacked easy access to high quality foods and, making it even more difficult, the schools did not have nutrition education.
Jumping Barriers.
One night we went to schools, jumped the fences, and created sculpture art with the ropes. The ropes would raise awareness for a jump rope event, where the students could win prizes for completing a fitness goal.
The surprise rattled a lot of school administrators who didn't love the shock of waking up to the sculptures the next morning — but they were deeply supportive of the intention. Soon their surprise turned into a partnership for a bigger fitness program.
Everybody's Jumping.
One of the younger PE teachers worked with us to execute the event in PE classes. The students would run a mile in exchange for points — one raffle ticket for each personal best and one raffle ticket for every extra lap they ran above a mile The more points they had, the greater chance they had to win an iPod nano and custom Nike shoes.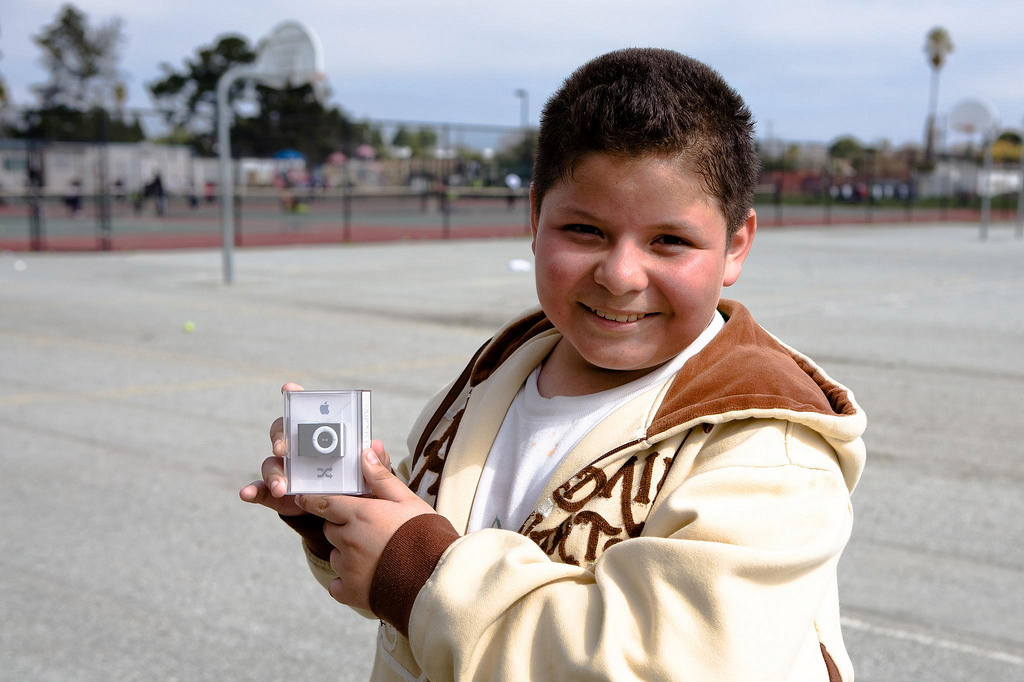 Excitement grew among the students for exercising, and some even lost weight. When we handed out pedometers, kids became even more engaged, tracking how far they could go.
Long Jumps.
The program was successful enough to win a $10k grant from Sappi. The program expanded to more than 15 additional schools, reaching 5,000 students.
Our Collaborators.